Having been having LOTS of "girlfriend" time lately... Love it!
---
I love New Orleans! The music, the shopping, the oysters! Just had another fabulous Jazz Fest weekend... got to see Van Morrison, Pearl Jam, Steely Dan, and a whole host of awesome blues and jazz...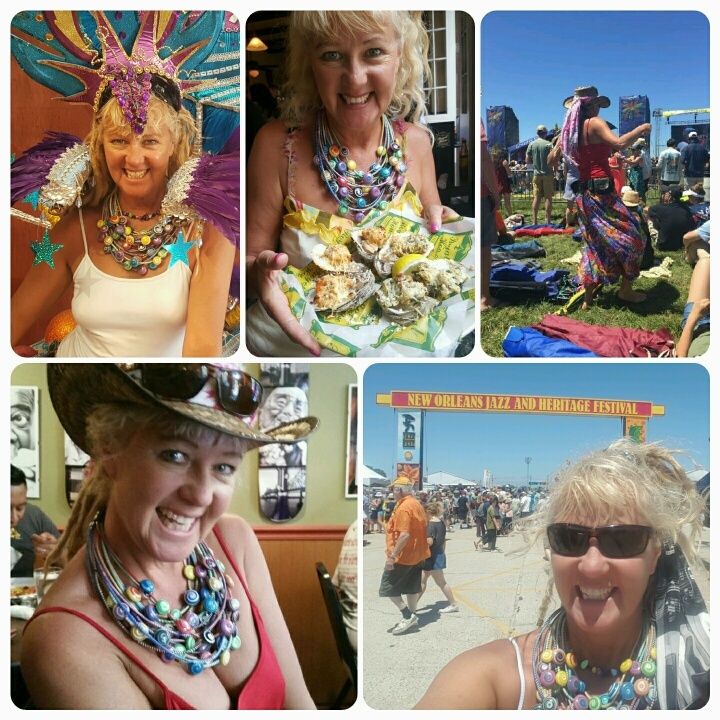 And of course got Naughty in Nawlins...
---
Just got back from another fabulous trip to Jamaica... I love my life!
---
I LOVE Vegas!!!! Where else can you go out on a gorgeous fresh water Lake one day, an awesome motorbike ride through the Red Rocks then next, then skiing the following day??? Interspersed with lots of naughty fun, a fantastic comedy show, monster truck finals, and CCR to rock out to??? That's why I choose to live in Vegas!!!!
---
Had fun down at Daytona Beach Bike Week! A buddy of mine is a bike builder down there and we have known each other for years - originally met in Las Vegas... For me, my clients are like friends and I love that we can hang out, have fun, and stay connected...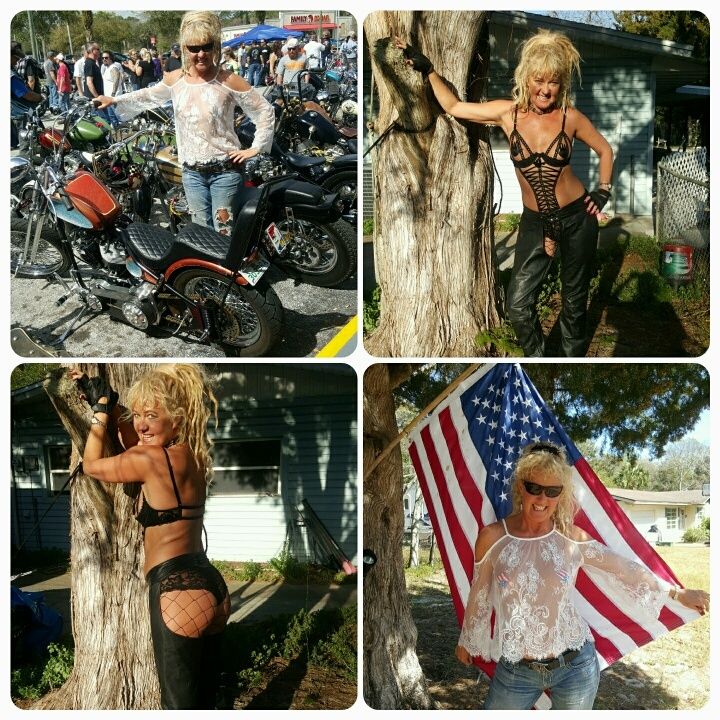 ---
Just got back from a wonderful trip to Chicago! Love the music scene there, and all the wonderful restaurants, shopping and theater... And then stopped off in Aspen on the way home for some AMAZING spring like skiing... almost warm enough to ski in a bikini, or even naked...  Invite me to the theater or a yummy restaurant or on your next ski trip!!!
---
Naked in New Zealand!
Followed by naked in Jamaica...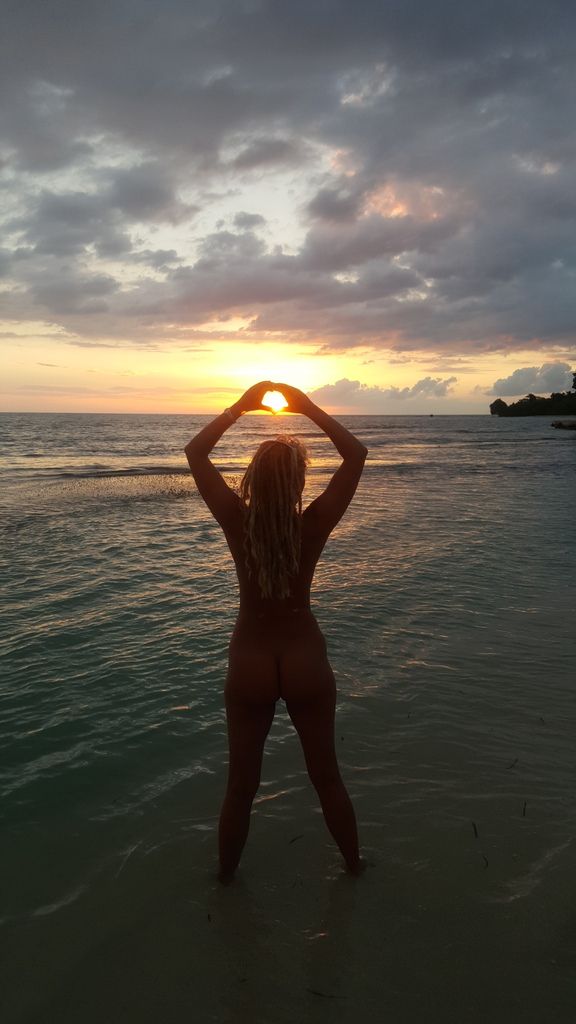 Had fun riding around New Zealand on this...
---
Had an awesome Thanksgiving up in the Mountains... I just love nature... and giving thanks for all the fabulous people I have met through this "work"! Thanking you for all your love and generosity!
---
What I love most about Vegas is nobody judges you and it is a place where people come to fulfill their ultimate fantasies! I love Halloween too as it is an opportunity to dress up and be outrageous! Here is my "Angel & Demon" outfit I wore to the Sin City Soiree on Thursday night... couldn't decide which one so I chose both! And below is what I wore to the Fetish & Fantasy Ball... Kinky Kiwi! What is your fantasy? Email me and let's manifest it into reality!
---
Just got back from a phenomenal week in Turks & Caicos with a very special client who spoilt me like crazy! I love my life and love my clients....
---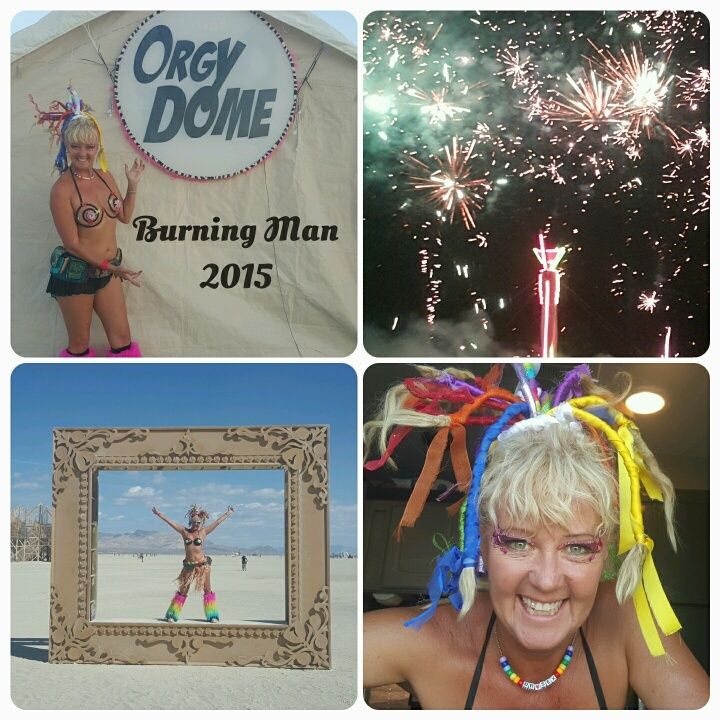 Had an awesome time at Burning Man! And the greatest gift was being a greeter at the Orgy Dome and welcoming newbies into the open lifestyle!!! Seeing their nervous faces glowing after they left the Dome was the best!!! A few dust storms but all the more reason to go into the air-conditioned orgy dome and escape the heat and dust!!!
---
"I hope everything is splendidly well in your wonderful world.  :) I was looking at some of the video we shot tonight and wanted to take a moment to say THANK YOU for everything you've done for (and to) me, for being the extraordinary, marvellous, remarkable, and incredible woman and person that you are, and for giving to the world all of the beautiful an
---
Had an amazing ride up to Sturgis via Lake Tahoe and Crater Lake. Loved the Beartooth pass!!! Hit it right on Sunset and Moonrise! Then a crazy week in Sturgis. Got to wear my sexy chaps and pasties and of course strip off naked whenever I could!!!!! Love my life!!!
---
I love it when a favorite "friend" calls me up and says, "Hey, I just booked an ocean front delux room with a balcony jacuzzi in Dominican Republic and I would love to fly you down first class to join me!" Twist my arm!!! It doesn't take much to convince me to fly to a new destination and get up to some monkey business, enjoy the coconuts, wear some of my sexy lingerei and sun bathe topless on the beach!!!!! I love my life... and my clients too!!! 
---
---